Madeira Island is located in the Atlantic Ocean, just north-west of the Canary islands and a little further away from Africa, which gives it the balmy summers and warm winters it's famous for the ideal holiday destination all the year round.
Madeira Island is one of Europe's most beautiful travel locations and was elected in 2015 the "World's Leading Island Destination".
Although it is small, Madeira is rich in majestic scenery and rare beauty. Go and explore the charms and delights of this floating garden!
The main places to visit in the Madeira Islands are Funchal, the capital of the archipelago, Caniço, the east coast (Santa Cruz and Machico), the west coast (Câmara de Lobos, Ribeira Brava, Ponta do Sol and Calheta), the north coast (Porto Moniz; São Vicente and Santana) and Porto Santo.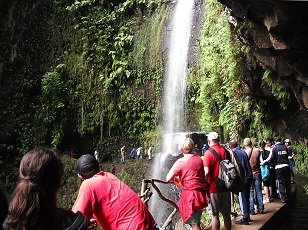 Embark on an interactive journey through Madeira's past at the Story Centre or simply wander the streets of the capital to encounter charming historical areas and picturesque squares. Numerous churches and convents date back to the 15th century, from the tiny basalt cave of Capela de São Vicente to the ornate interiors of the Sé Cathedral.
Funchal
Funchal's history goes back over 5 centuries when early Portuguese settlers colonised the coast of a bright and sunny bay where fennel (funcho) grew in abundance, giving its name to the new town of Funchal. Over the years the population grew, with international trade attracting the attention of all of Europe. Nowadays Funchal is a very modern city with over 104.000 inhabitants. It is one of the safest and cleanest cities in Europe.
The picturesque city of Funchal is set perfectly on the sunny south coast of Madeira, it's backdrop a protective ring of green mountains; a huge natural amphitheatre that faces the balmy blue Atlantic Ocean.
Summer is never too hot and winter pleasantly mild, making Funchal a true 'year-round' destination.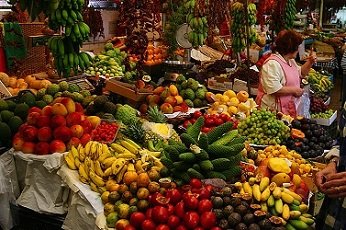 The 'Old' centre, with its port and promenade, quaint and narrow winding streets, shops, cafés, bars and restaurants, is ideal for idle wandering; one could spend a whole holiday here and not get bored, or hungry! Points of interest include the Cathedral, Theatre, Town Hall and waterfront. The Madeira Story Centre is well-worth a visit whilst the cable-car just opposite provides a panoramic ride to Monte, in the mountains.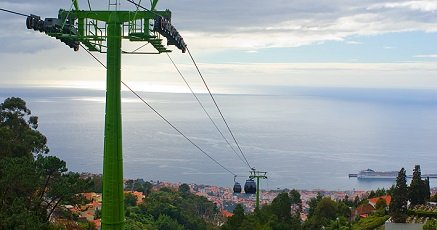 Heading west out of town along Avenida do Infante, past the Casino and on to Estrada Monumental will take you to the famous Lido suburb. This is where you will find most hotels and the lovely promenade that starts at the salt-water pools and winds along the cliffs for a mile or more to Praia Formosa, a long pebble beach and spectacular view of Cabo Girão, Europe's Highest Cliff.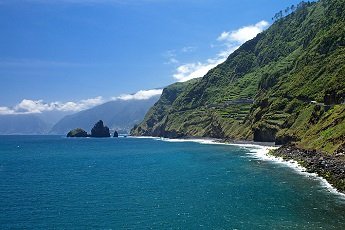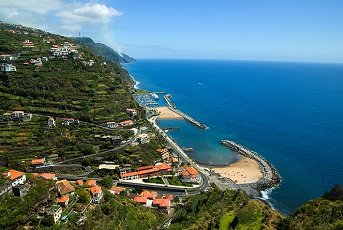 Delight yourself with the countless views, on an island of such outstanding natural beauty!